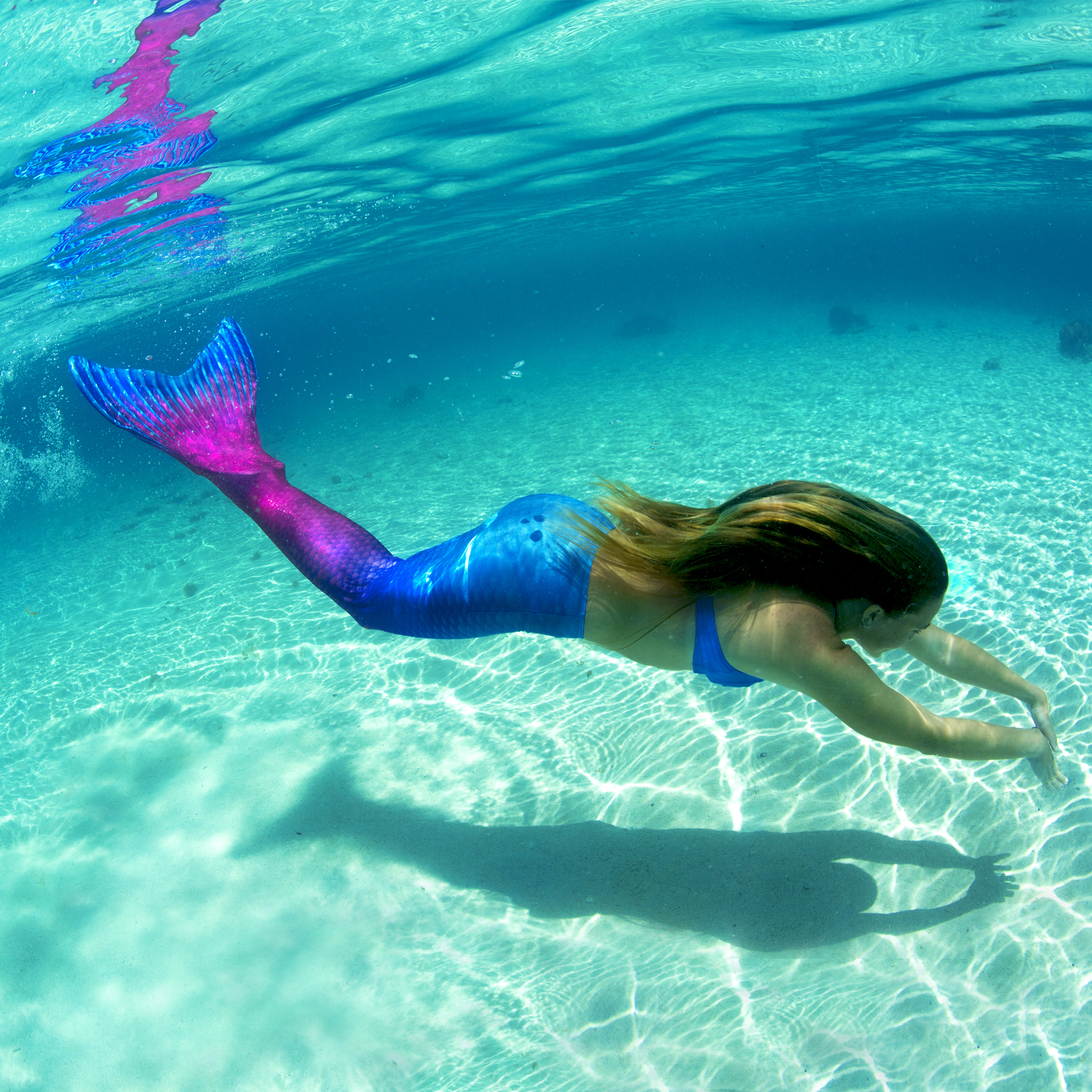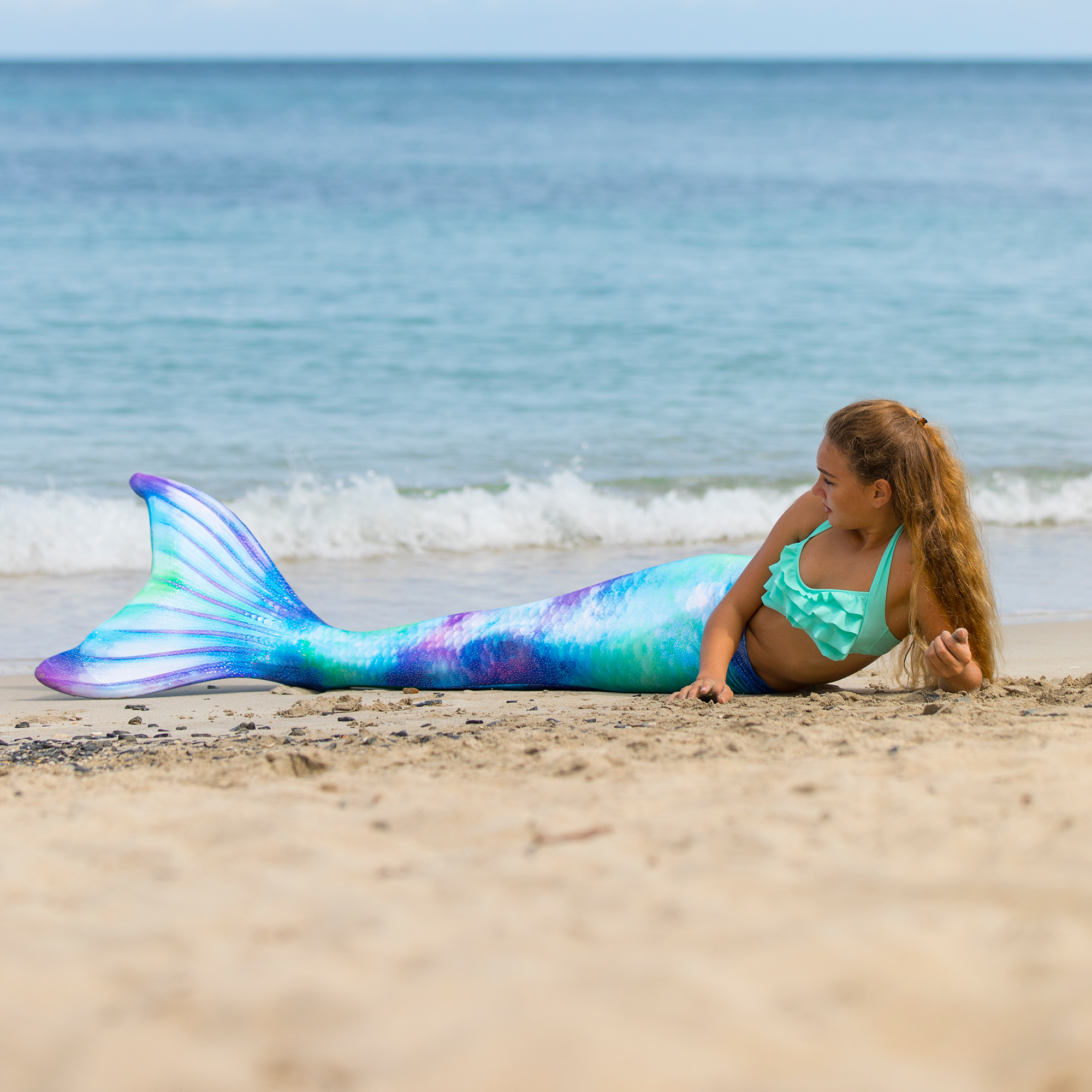 Mermaid 101
Swimmers learn how to safely use a monofin and tail before entering the water and experience how to swim in a dolphin motion like a mermaid.
Classes up to 16 people, depending on location, from the ages of 10 to 12 and up and at a swimming level 6 in Swim and Survive or equivalent.*
This class runs for 90 minutes and covers off Safety and tail care, basic mermaid movemements and imaginative play and incorporates a quick photoshoot for the Mermaid or Merman to have a fintastic memory of the day.
Tail rental is included.
$65.00 St Francis Winery, Reynella
$80.00 Adelaide Aquatic Centre, North Adelaide (includes pool entry)
For all upcoming dates, please check out our Events Calendar HERE
*please read Mermaid Safety before booking in your experience and be sure to read through our Terms and Conditions HERE
Merlings
Great for a teenage birthday party, Merlings incorporates the Mermaid 101 class and comes with party bags for everyone and a special gift for the birthday Mer!
Merling packages start from $90 per person, minimum 6 people with a maximum of 12.
For an additional cost a "Real" Mermaid can attend the party. Please contact Mertopia Aqua Academy to design a party for your special mer.
Book in TODAY!
Sirens
Looking for a unique Hen's night idea or want to get a few friends together for a night of FUN; Sirens incorporates Mermaid 101 with a dry land photo shoot with props and FUN accessories!
Sessions run for 120 minutes.
Minimum of 6 people with a maximum of 12.
Book TODAY!
Merobics
COMING SOON!
A water aerobic class with a difference! Merobics incorporates core strength in FUN way to stay FIT in the water.
Register your interest NOW!
Merbabes
Under 10? Don't worry, our Merbabes is a dry land party where a real Mermaid comes to you!
Suitable for all ages, Mertopia Aqua Academy can tailor a party with one of our 'Real Life Mermaids'. Contact us NOW and we can work out a Fintasticly Fun plan for your next party!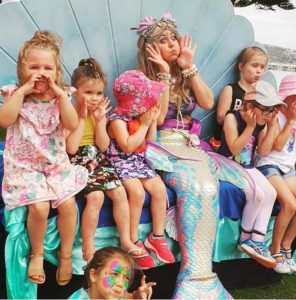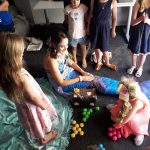 Swim Classes
COMING SOON!
For those who have passed Mermaid 101 and want to continue learning how to perfect their mermaid moves such as core rolls and fluke splashes, then this 10 week program is for you.
Make friends and have fun, all while swimming safely under supervision as you learn some more advanced 'Mermaid' techniques.
Each session is 30 minutes and comes with a Certificate of Completion at the end of 10 weeks.
Register your interest TODAY! 
$28 per person per class with tail rental
$23 per person per class using your own FinFun branded tail
Don't own a tail yet? No worries, we have got you covered, check out all of our tails and monofins
Events and Functions
Whether you have a promotional event or corporate function, or just need a mermaid for photoshoots, film clips and more, Mertopia Aqua Academy can help with booking the right mermaid in for your special occasion.
Contact Mertopia Aqua Academy today to discuss your event's needs.
Professional Photoshoot
Whether you want a land shoot or underwater shoot, or even one in between, Mertopia Aqua Academy can tailor a package for you or even a group of friends. Different tails and accessories are available to create your own 'Mersona' or feel free to bring your own!
Photography by the super talented Suzanne Elliott Photography.
Contact us NOW for more details on different packages or to customise your own!